You are here: Home > Our Big Trip > US and Canada > The Swifts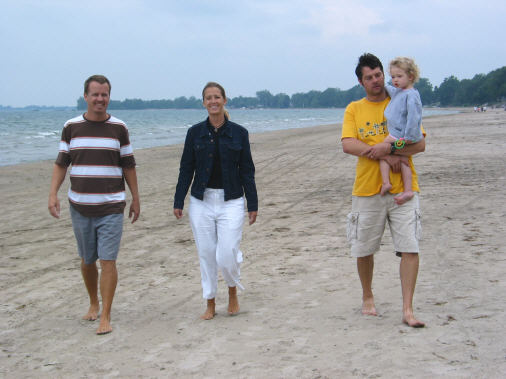 In August the Swifts were returning from their own 1 year off of world travel. They were "unwinding" with sunset martini's at Fletcher's childhood home on the shores of Lake Erie.
It sounded like they could use some company so we snatched up Corinne and Kyra (who were also in NY) and headed up to Canada to welcome them back.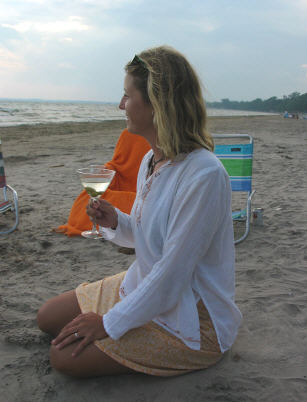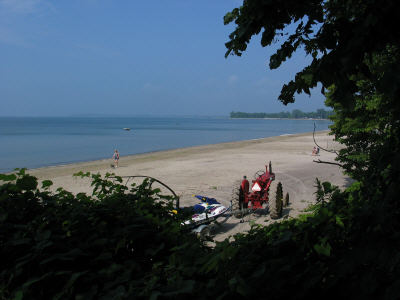 Long Beach, Ontario is a quite magical place where the sandy calm beaches extend as far as the eye can see.