You are here: Home > Our Big Trip > US and Canada > Across the US > Carl & Jeanette's

Our visit with Uncle Carl and Aunt Jeanette was wonderful. It was like a B&B... such thoughtful hosts.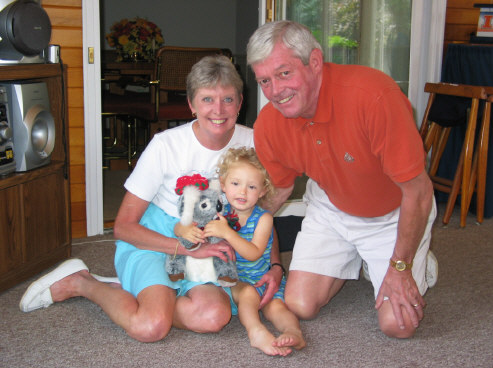 I would warn, however, that you take heed before you enter into a game of cards in this house.
The men show no mercy to the women and, in fact, would heartily prefer to skunk them thoroughly. It is difficult to hold one's head up with dignity after such a loss. I simply had to insist that we leave the next day. Jeanette, of course, was beholden to stay on and bore it with the utmost of grace and distinction (as is her way). ;)