You are here: Home > Our Big Trip > US and Canada > Across the US > Mammoth Cave NP

In Kentucky, we came upon a National Park that we had never heard of but that blew our socks off.
Mammoth Cave National Park, located in the state of Kentucky, has the world's largest network of natural caves and underground passageways, which are characteristic examples of limestone formations. This is the longest recorded cave system in the world with more than 360 miles explored and mapped.
We took Cassidy on a 2 mile hike in the cave system.
We went down......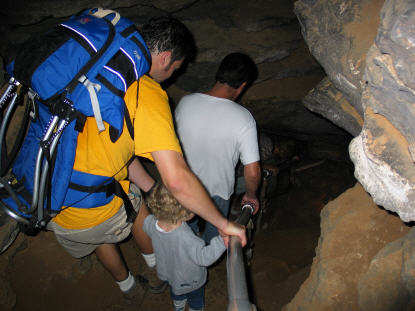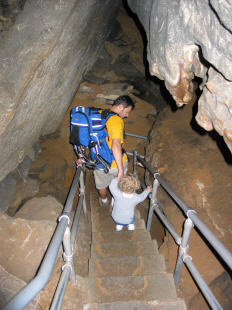 ...and under....... and down and under......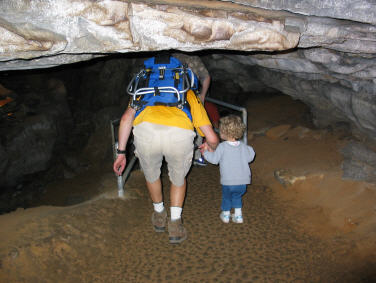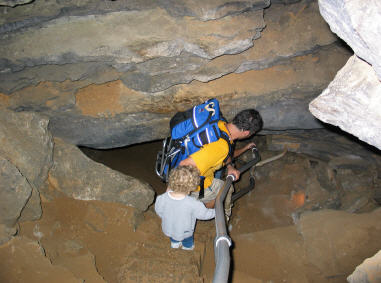 ....and in between (this is the entry to "Fat Man's Misery" - not a place to be if you are claustrophobic)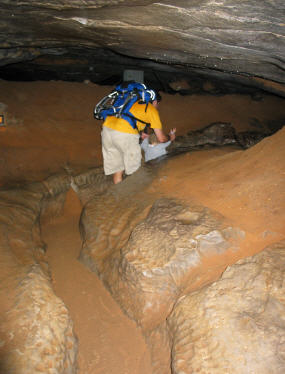 and finally found ourselves in a great hall...and up the long climb ....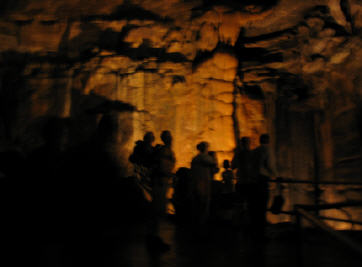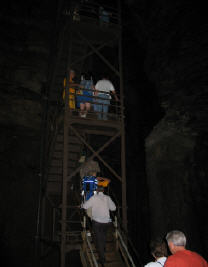 ...back to the surface...