You are here: Home > Our Big Trip > US and Canada > Across the US > Nevada


From Reno, we took Route 50, "The Loneliest Road in America" across Nevada.
And boy, they aren't kidding - I'd hate to break down on the remote stretches of this road...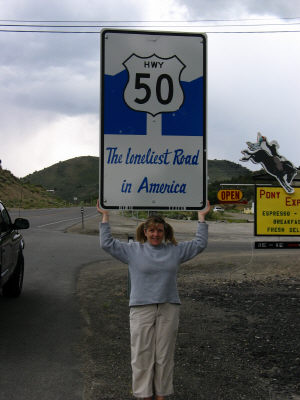 A little 4-wheelin' lunch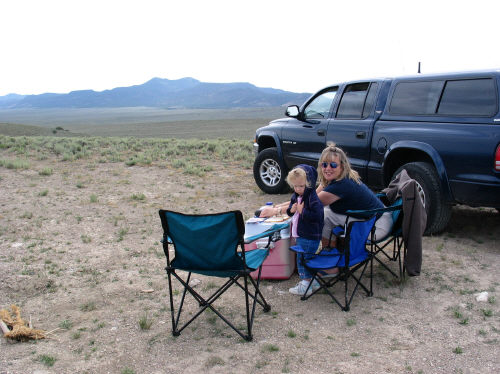 Downtown Eureka, Nevada - a quaint little western town chock full of WRANGLERS
(Western Ranchers Against No Good Leftist Environmental Radical Shitheads :).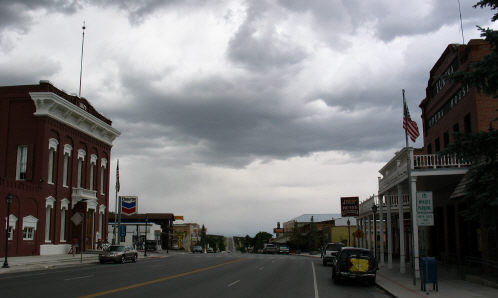 That's Wheeler Peak (in Great Basin NP) in the distance. Other than that, this shot could have been anywhere in Nevada - long stretches of desert between stark mountain ranges.