You are here: Home > Our Big Trip > US and Canada > Across the US > Washington, DC (Part 2)

Of all of the monuments in Washington that we saw, I found the Lincoln Memorial, by far, the most awe inspiring. I thought it magnificent that Lincoln sits with his eyes fixed out across the reflecting pool towards the Washington Monument and beyond across the commons to the capitol (the three structures sit in a straight line).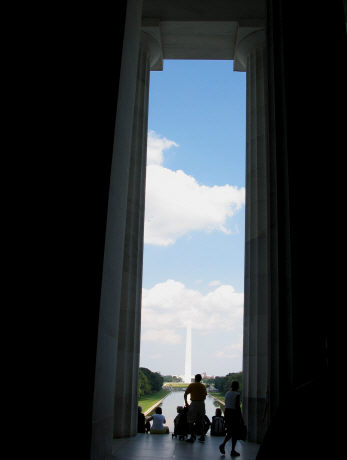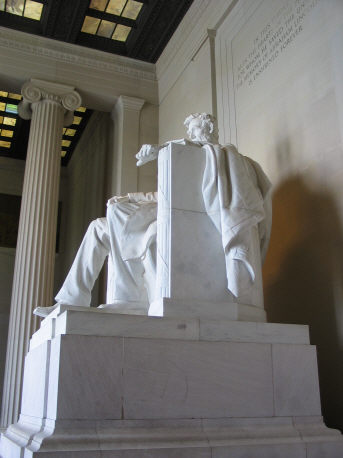 The unknown soldiers are positioned to watch as civilians file by the Vietnam Veterans Memorial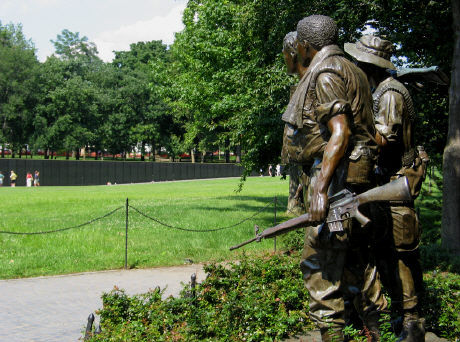 The Vietnam Veterans Memorial is a somber place. Thousands of names carved into its reflective surface. One arm pointing to the Washington Mem. and the other to the Lincoln Mem.