You are here: Home > Our Big Trip > New Zealand > Doubtful Sound


While David was in town, we all headed down to Te Anau for a cruise on Doubtful Sound in Fiordland National Park. The sound (actually fiord) was so named because Capt. Cook thought that once they sailed in, it was doubtful they'd be able to get back out).
Lake Manapouri
We first took a cruise across Lake Manapouri to get to Doubtful Sound. It was beautiful, albeit a bit windy.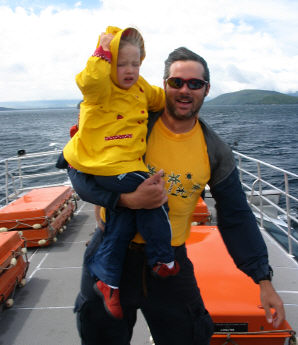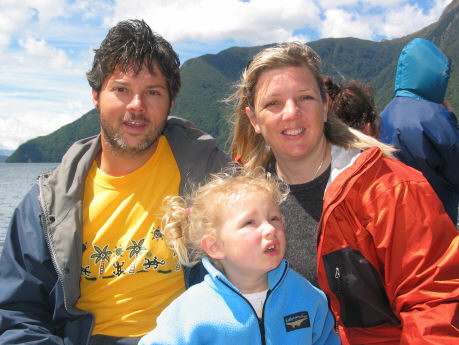 Bus Pass
We then took a tour of the Manapouri Underground Power Station, located 220 meters underground between the end of Lake Manapouri and the head of Doubtful Sound. Very cool.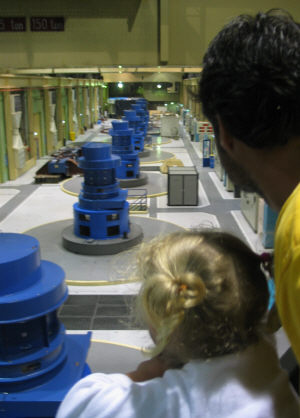 Next, we continued in the bus over the pass to Doubtful Sound.
Sometimes it seems that "New Zealand" is synonymous with "waterfall".
Doubtful Sound
Doubtful sound was amazing - huge verticals rising right from the water on all sides. Of course, it's impossible to convey the magnitude of this beauty with pictures, but...