You are here: Home > Our Big Trip > New Zealand > Monster Trucks


Only in New Zealand could you find an entire park dedicated to monster trucks and daredevil car stunts. Only 15 minutes from our house in Wanaka is the Monster Mountain Ride Park, so when it came time for daddy-daughter day, Joe and Gary knew just where to take Cassidy and Kyra!
Time for School, Girls
First (of course), it was to the Monster Schoolbus!
Cassidy off to her first day at wilderness survival school.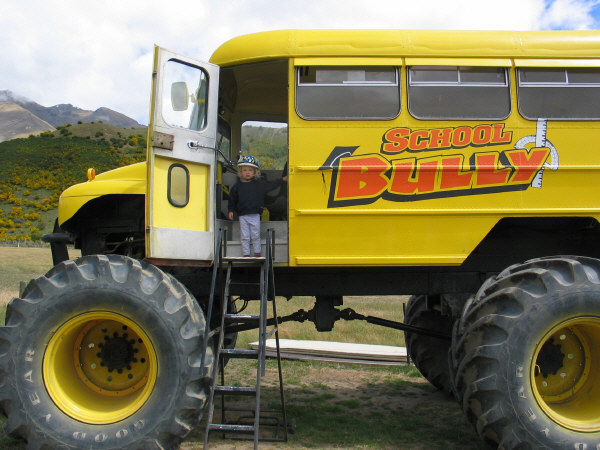 We drove over crushed cars, dirt mountains, and thru a river (the girls held their noses :).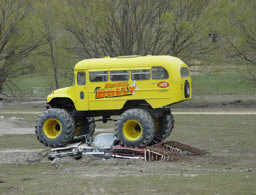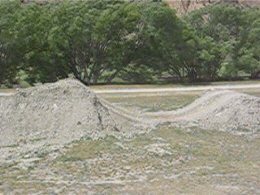 Ian gives Gary some driving tips...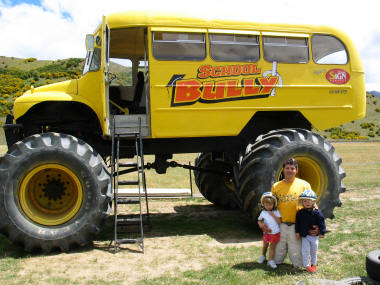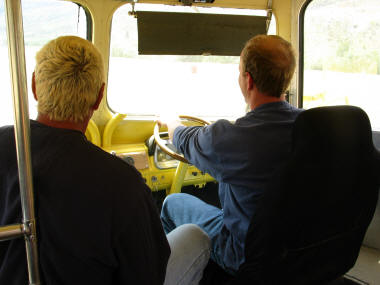 Monster Daddies
Next, Joe and Gary each got to drive Taurus around the track, under the watchful eye of Ian. Very cool!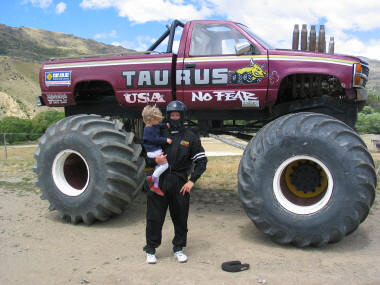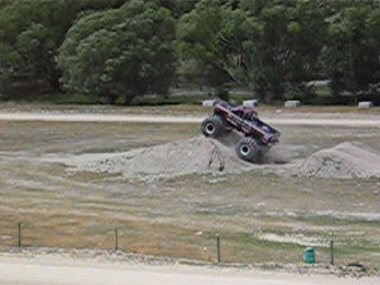 Two Wheels to the Sky
Then Joe and Gary each had a wild ride with Ian on two wheels. He drove for like a quarter-mile and it felt like we were going to flip the whole time. Note: the only mods made to this truck are 1) chains on the bottom tires, and 2) a locking differential.