The New Zealand Marine Studies Center in Dunedin had probably the smallest aquarium we have ever been to, but they had great touch pools for the girls (Cassidy and Kyra, that is). It was really fun to poke the anemones and feel them retract.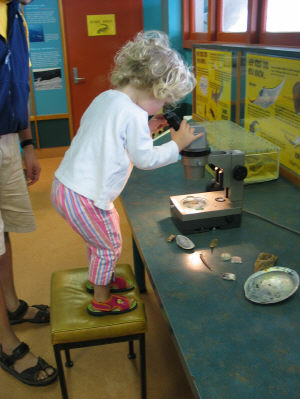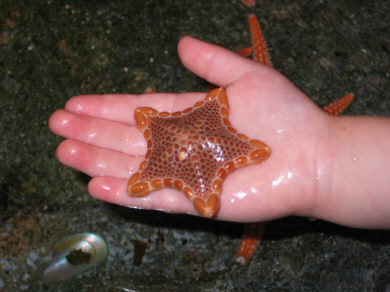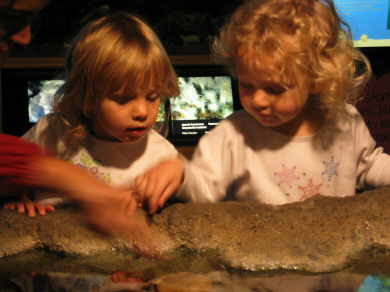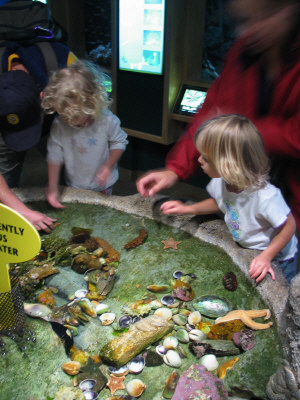 Psst, wanna skate?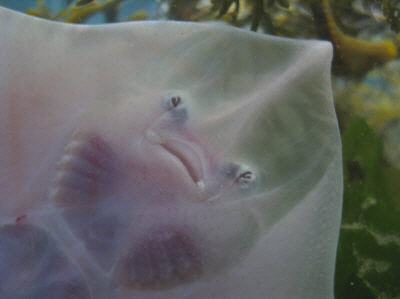 Rock lobster dude trying to save his buddy from being eaten by a starfish... (oops...too late)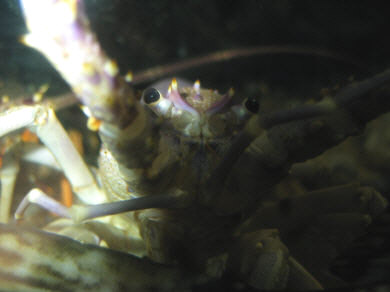 The Otago Peninsula (on the right) with Dunedin at the bottom, the Albatross Colony at the tip, and the Aquarium about halfway up where it juts out.