You are here: Home > Our Big Trip > New Zealand > Rob Roy Glacier


While David was in town, we decided to hike to the Rob Roy Glacier in Mt. Aspiring National Park. It took us six hours roundtrip, and since we had Cassidy with us, that was quite an accomplishment.
It was a wee bit hairy crossing the swinging bridge with a Cassidy on my back.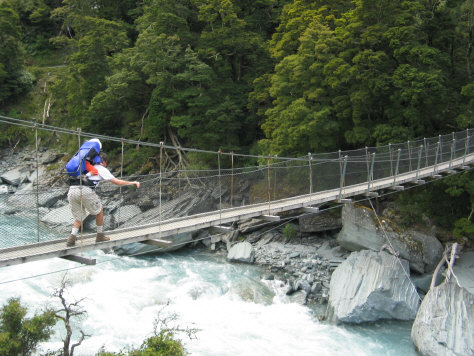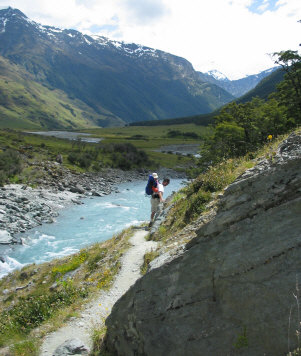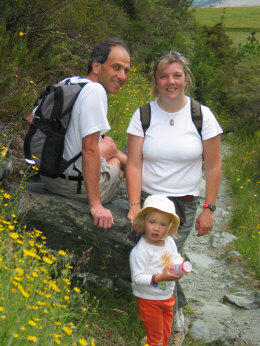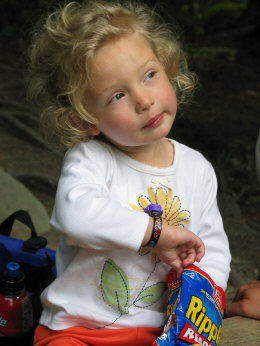 When we finally got to the glacier, it was awesome. Just incredibly huge, majestic and beautiful. We hung out there for about an hour while we ate lunch.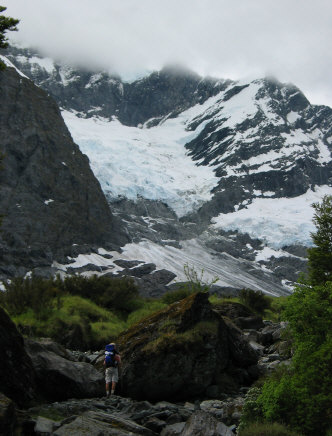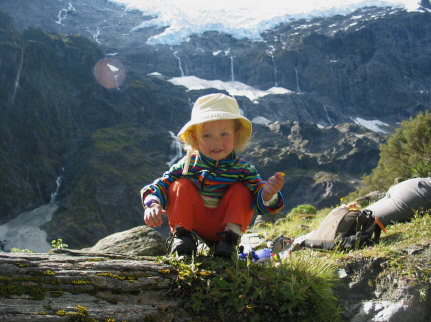 And for entertainment, there were the Keas - native parrots found only on New Zealand' South Island. They're huge (note the boot in the middle picture below) and love to steal Joe's cookies from Paula (ask Cassidy - she loves to tell the story :).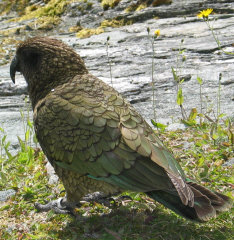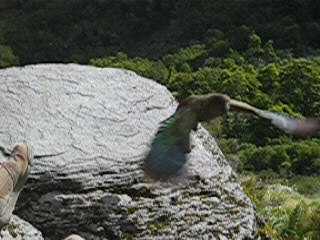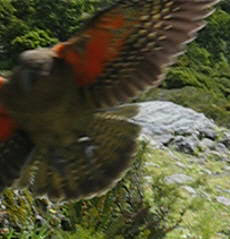 Cassidy actually hiked about half the way down by herself.
It took a while, but she was having a great time.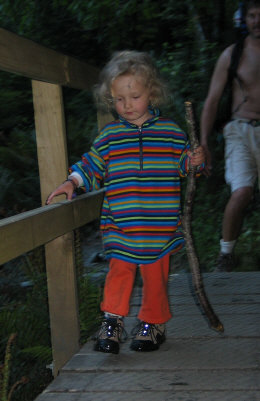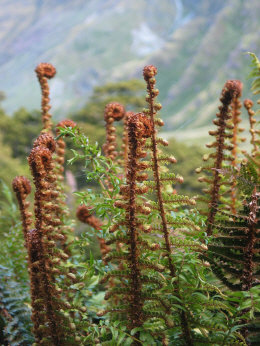 "Who's that?... Just more hikers... Hope I don't get stepped on again... Whoa, you see that?!"