You are here: Home > Our Big Trip > New Zealand > Wanaka

Our New Zealand Hometown
After touring the South Island of New Zealand looking for a place to land, we finally settled on Wanaka (pronounced WAH-nuh-kuh). It's a beautiful town of 4,000 people at the head of Lake Wanaka, a 46km alpine lake nestled next to the Southern Alps. Less than an hour from Queenstown, Wanaka is known as the smaller family-oriented version of Queenstown. Also known as the Gateway to Mt. Aspiring National Park, there's a plethora of outdoor activities here to keep us busy.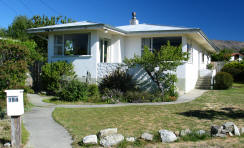 We've rented a house from Nov '03 to Jul '04.
It's a very cool small town here. How small? Well, we can walk everywhere, our mail is delivered via mountain bike, phone numbers are 4 digits, nobody locks anything... Hoo Ahh!

Around the Town
A 2-minute drive and 30-minute hike reward us with a 360-degree view from the top of Mt. Iron.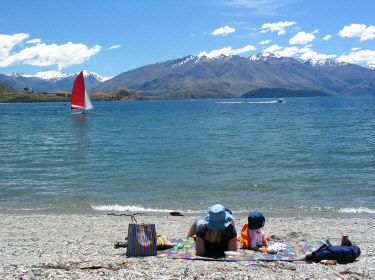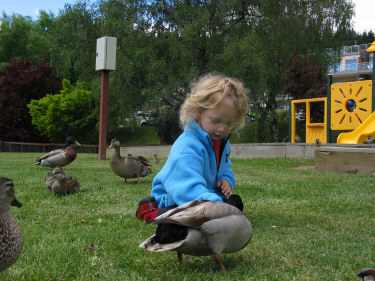 Local Links
External links to things we find useful or interesting in and around Wanaka: