You are here: Home > Our Big Trip > New Zealand > South Island Tour


After getting a feel for Queenstown and Wanaka, we began a tour of the central and northern parts of the South Island looking for a place to spend the remainder of our stay in NZ. From Wanaka, we headed north on Route 8 through the middle of the island.
Mt. Cook & Lake Pukaki
The water of Lake Pukaki was this incredible iridescent blue (from glacial sediment) which made the view towards snowy Mt. Cook a beautiful contrast. Mt. Cook is New Zealand's highest mountain at 12,316 feet.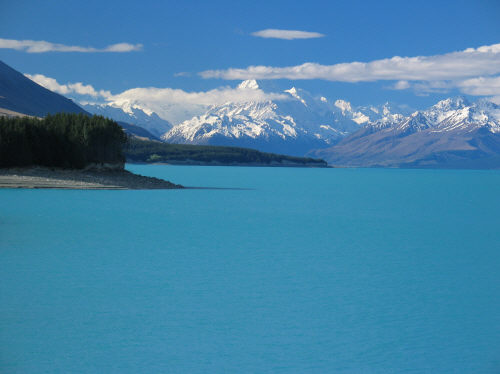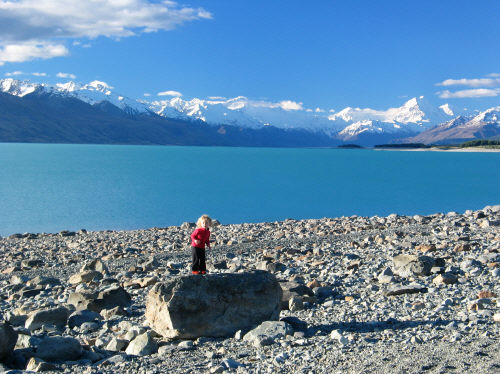 Cassidy surveying a potential camping spot.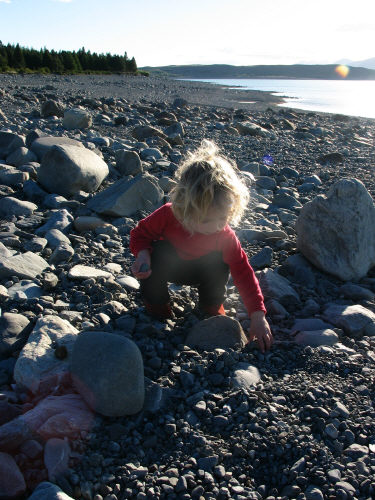 Christchurch
We then rested in Christchurch (largest city on the South Island by far with a population of 300,000) for a night, and then headed north on Route 7 towards Murchison.
It was (of course) incredibly scenic the whole way.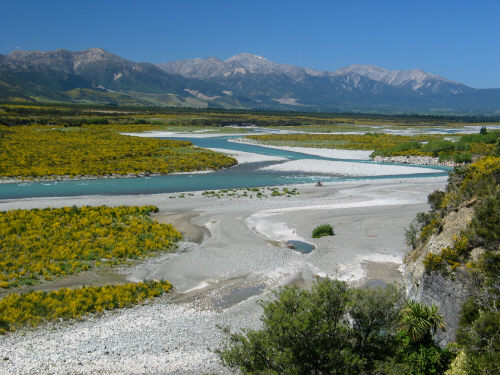 Murchison
We had wanted to check out Murchison because it's known as the whitewater kayaking mecca of New Zealand. There's a ton of great kayaking around there, but it was just too small a town for us (population 750) in the middle of nowhere.
Most of the motor camps we stayed at had a trampoline and Cassidy has become somewhat of a trampoline addict. The Murchison camp had an especially nice one for the whole family :)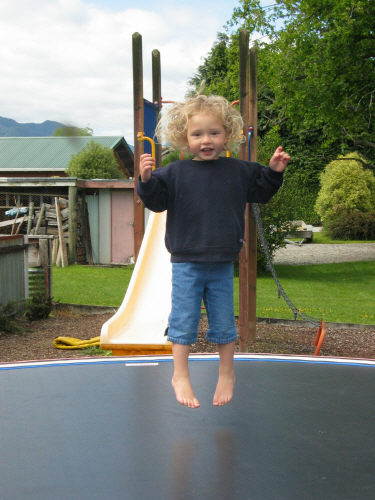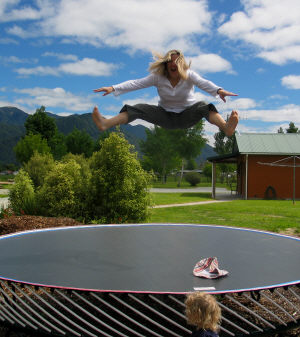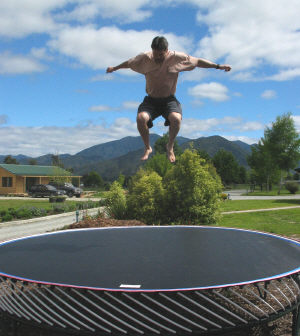 From Murchison we headed along the Buller River Gorge towards Westport on the West Coast.
West Coast
The West Coast of the South Island felt like an amazing combination of the California and Hawaii coasts. Very rainforest-like and a sharp contrast to the rest of New Zealand.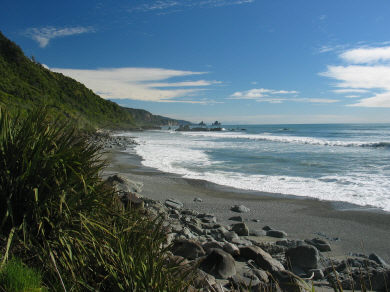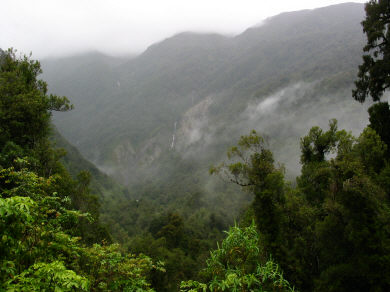 After touring the whole island, we decided that Wanaka was where we wanted to be after all...